About Alexander
Alexander Elnekaveh is an inventor, engineer and entrepreneur who has designed and developed hundreds of unique inventions and holds worldwide patents for numerous gadgets and innovations.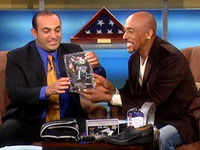 He trained as an army medic and went on to study mechanical and robotic engineering, marketing, and communications. He has studied and mastered direct marketing. He is a consultant and leader in the international direct marketing and product development industries.
In 1982, Alex started his own mechanical engineering firm in New York City. Within 5 years he had developed the company into a $50 million business providing services and consulting to top corporations around the globe.
Just 5 years later, he founded a consumer electronics product development firm (Strong Idea) and began manufacturing his products in Japan, Taiwan, Hong Kong, Korea, the Czech Republic, Mexico and the United States. Strong Idea continues to develop gadgets and innovations designed by Alex to enhance the everyday life of the consumer. His diverse product lines include innovations in electronics, health & fitness, mechanical and quartz watches, sports/outdoors, spy gadgets, apparel and more.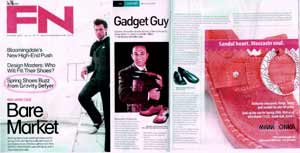 Following 3 years of success with Direct Marketing, Alex launched Aroa Marketing, an international marketing and distribution company, headquartered in Los Angeles, California. The global reach of Aroa Marketing extends to offices in Hong Kong, New York, and Switzerland.
Through AROA Marketing, he launched Gadget Universe (www.gadgetuniverse.com) in 1996, mailing over 40 million catalogs in the U.S annually. AROA Marketing has expanded to one of the most prominent and diverse direct marketing companies with product advertising circulation reaching more than one billion in major magazines, in-flight advertising, catalogs, and more.
As an inventor and holder of numerous patents, Alexander has developed many products for the consumer market. His most famous to date is Gravity Defyer Footwear, a pain relieving footwear that uses advanced technology to help prevent injury and aid rehabilitation. Heading a team of experts from diverse fields, dubbed the Impact Research Technology Group, Alex created the first Gravity Defyer (pain relieving footwear) in 2004. Consumer testing showed strong approval, so in 2005 Gravity Defyer was introduced to the world through the Gadget Universe catalog and Skymall -the biggest in-flight marketing company in the United States. Today you can find Gravity Defyer in popular magazines, SkyMall and in 26 stores (and growing) nationwide.
Alex has consulted fortune 500 companies and smaller online and retail establishments on how to develop successful multi-channel and direct marketing campaigns in the new global market. He has also provided consulting to these companies for and merchandizing and branding.
Alex has appeared on the History Channel's "Modern Marvels" and has hosted television shopping channel shows around the world. He has also produced and hosted infomercials for his innovations for an international market. Alex has been interviewed by Fox News, BBC News, ABC, CBS and many other national and international broadcasting companies.
Alex holds interest in real estate development, international hotels, and manufacturing facilities around the world with managing offices on three continents.